Instructions for Downloading and Installing Clear Waves for MacOS (Beta Version)

This is a beta version of the software and is fully functional. Please feel free to download it and test whether it suits your needs and/or interests. However, it is not "free-ware". The Beta version will be available until mid-November 2017, and thereafter the official release version may be purchased for $295 USD.
The purpose of this beta release is two-fold — first, to give potential customers an opportunity to evaluate the application prior to purchase and, second, for us to receive feedback and suggestions before releasing the final version.
For users who currently run Clear Waves on their Macs by way of a VM (e.g. Parallels) — no worries. Give this Beta version a try and if it suits your work flow then contact us with your previous order number after the official version is released and we will send a complimentary license key for the new, MacOS version.
As always, we welcome feedback, comments and constructive criticism. Please write to us at: support@NutsAboutNets.com.

Regards,
Nuts About Nets
Spectrum Trace, Heat Map, Diagnostic Charts: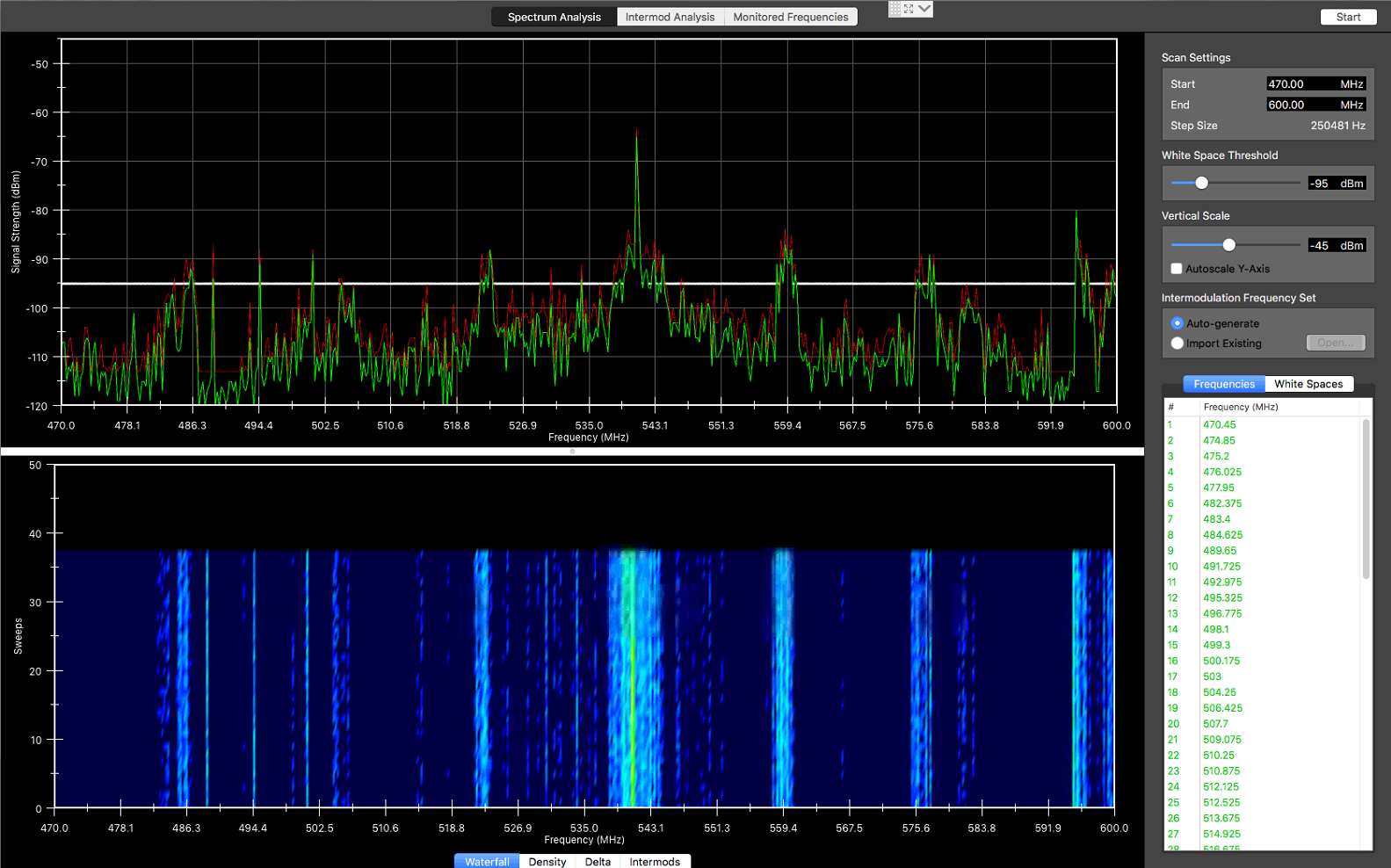 Intermodulation Analysis: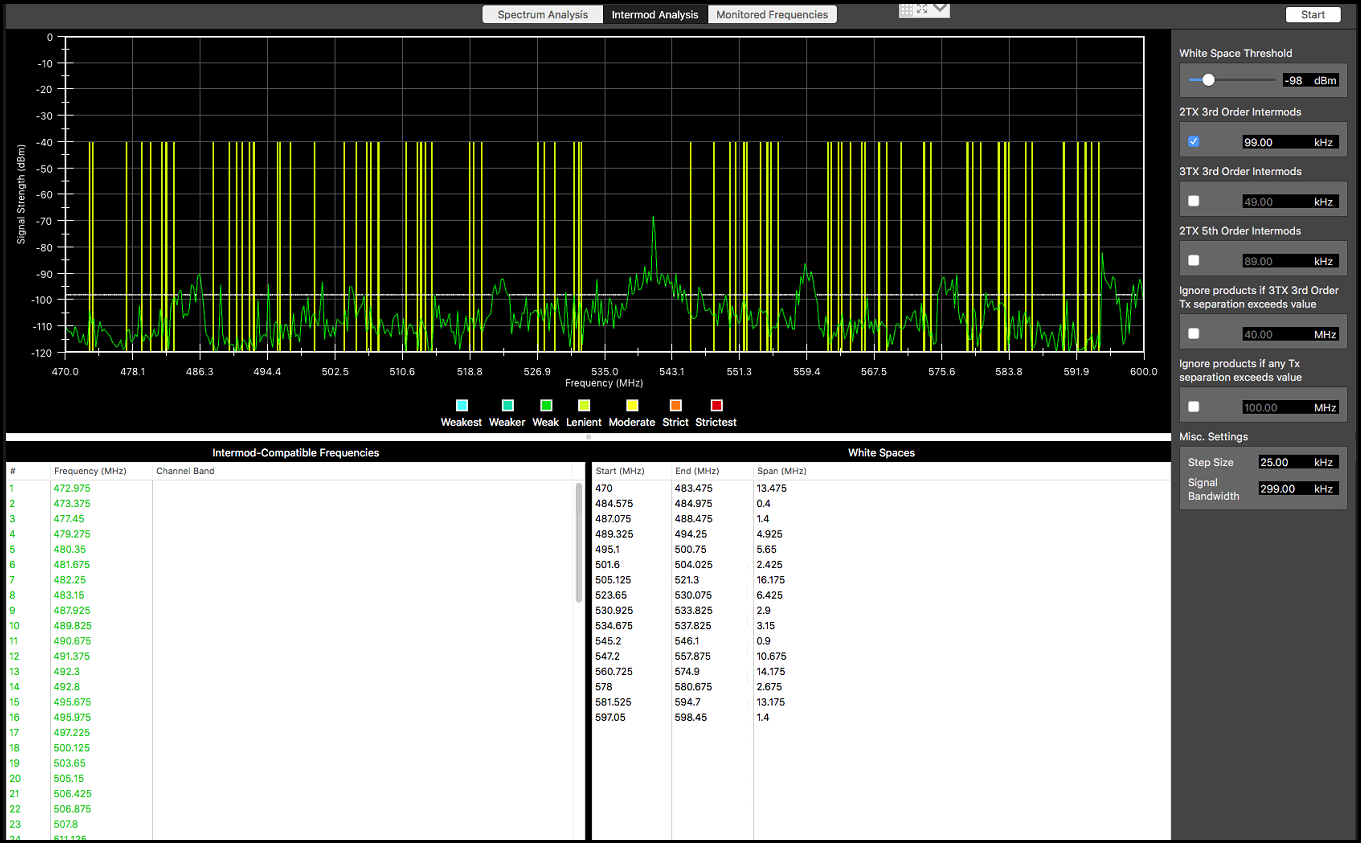 Monitored Frequencies: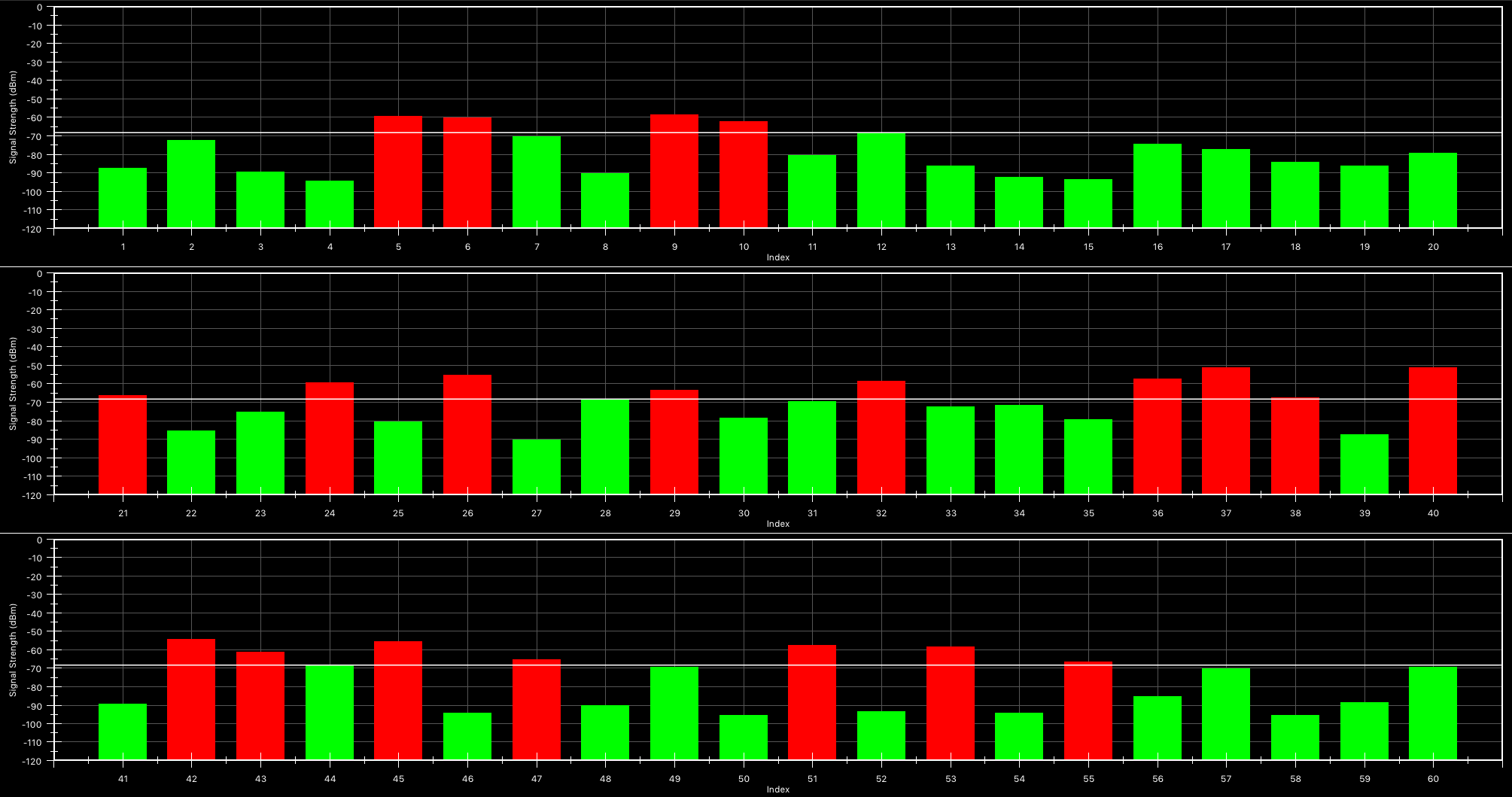 System Requirements:
| | |
| --- | --- |
| Operating System: | OS X 10.11 (El Capitan) or higher |
| Memory: | 2GB RAM |
| Screen Resolution: | 1280 x 800 |
| Internet Connection: | Required for activating software license key |
Installation Steps:

1. Download the Clear Waves disk image (*.DMG) file to your Mac laptop machine.

2. Using 'Finder', mount the disk image under 'Devices'.

3. To install the application on your machine, drag the icon for Clear Waves over the icon for the Application folder.

4. To install the Silicon Labs driver, click the icon for the driver package — which will launch the Mac's Installer app. Simply click through all the steps by pressing 'Continue' (or the equivalent).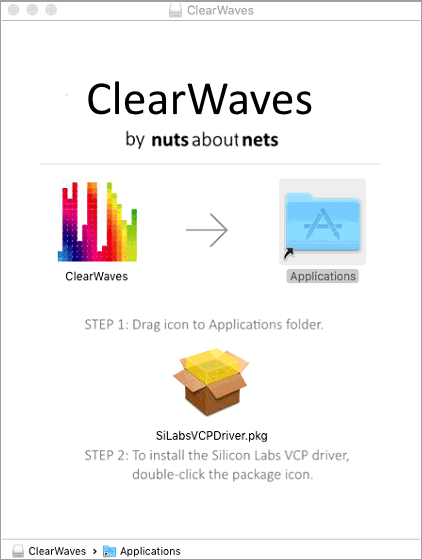 The ClearWaves application is now ready to use. If an RF Explorer device is attached, then the first time you launch the application you will be prompted to enter your email address and a license key. The license key for the Beta version is:

CWAVESMAC-BETA-20170929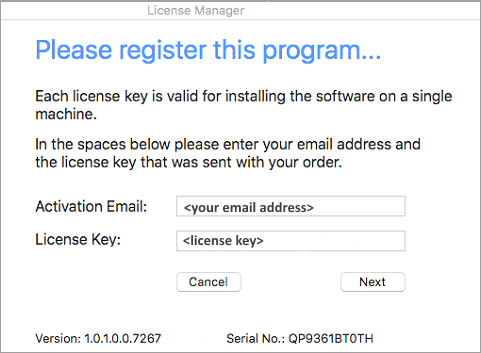 Thereafter you will not again be prompted for this license key. However, to run the Beta version your machine needs to be connected to the Internet. This allows the application to validate your installation with a remote license server.
If you launch the application without attaching an RF Explorer device then the application will ask whether you would like to continue in 'demo' mode. In demo mode the application is fully functional, with the exception it uses simulated data.